AND WE ARE BACK!!!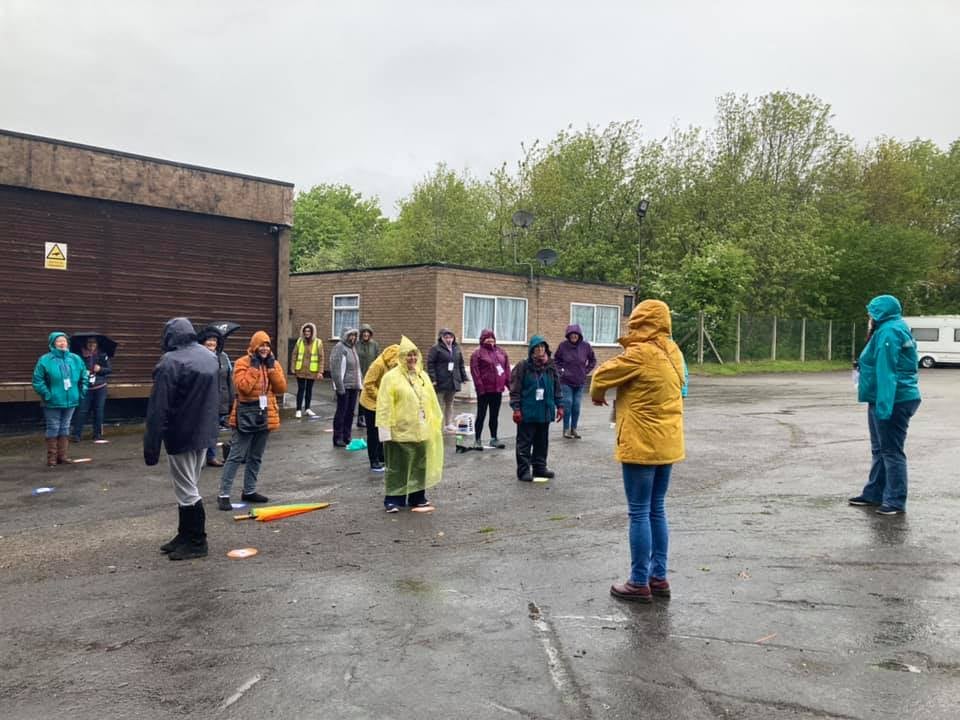 | | |
| --- | --- |
| Type of post: | Chorus news item |
| Sub-type: | No sub-type |
| Posted By: | Rachel Watson |
| Status: | Current |
| Date Posted: | Wed, 26 May 2021 |


In the words of a member of the bass section that gathered last Thursday evening - "It was wet. It was cold. It was GREAT!"

And so it came to pass that finally, the first shift of number-restricted, socially-distanced, mask-decked GEMs took to the world for the first time since last March! The weather was not our friend, and neither was the last-minute change to the government guidance which meant we couldn't gather indoors. Nevertheless, we did it - we got together, and we sang together!

After a year of Zoom rehearsals, trying to find a new venue after the devastating fire last May at Harrington School, our usual venue, and an awful lot of work by our wonderful Risk Assessment team, we're so happy to have made this first step towards getting the whole GEM family back together and singing for you. Further groups will be getting together in the coming weeks - and all being well, by the end of summer the whole gang will be back to it. See you soon, we hope!!