JOIN US EN ESPANA!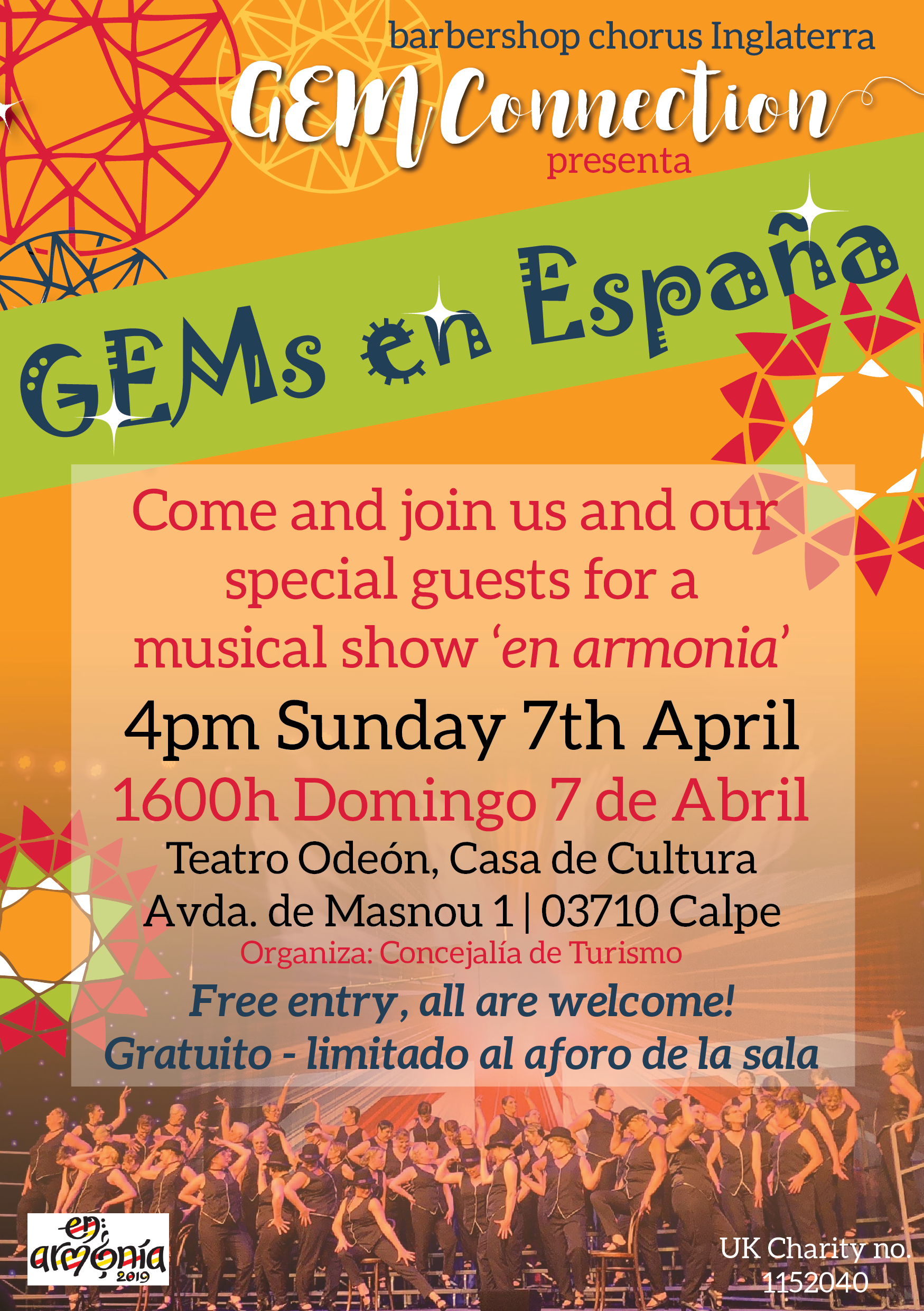 | | |
| --- | --- |
| Type of post: | Chorus news item |
| Sub-type: | No sub-type |
| Posted By: | Rachel Watson |
| Status: | Current |
| Date Posted: | Fri, 15 Mar 2019 |
It's just three short weeks until we zoom off to sunny Spain to compete in this year's Spanish Association of Barbershop Singers (SABS) convention. We're heading out to Calpe on 4th April to join a whole host of choruses and quartets, both from Spain and across the other global barbershop organisations,

Not only are we joining in the chorus competition, we're hosting a free public show on the Sunday, before we head back to the UK on Monday 8th!

So not only are we introducing our wonderful new GEMs to the convention experience (with a twist), we're packing in an open air gig in an amphitheatre...another one for the list of fab places we've been lucky to perform.

If you're at the convention, or in and around Calpe (and Altea) that weekend, make sure you find some steps and hang out near them - because you can pretty much guarantee that, at some stage, GEM will be singing on them!