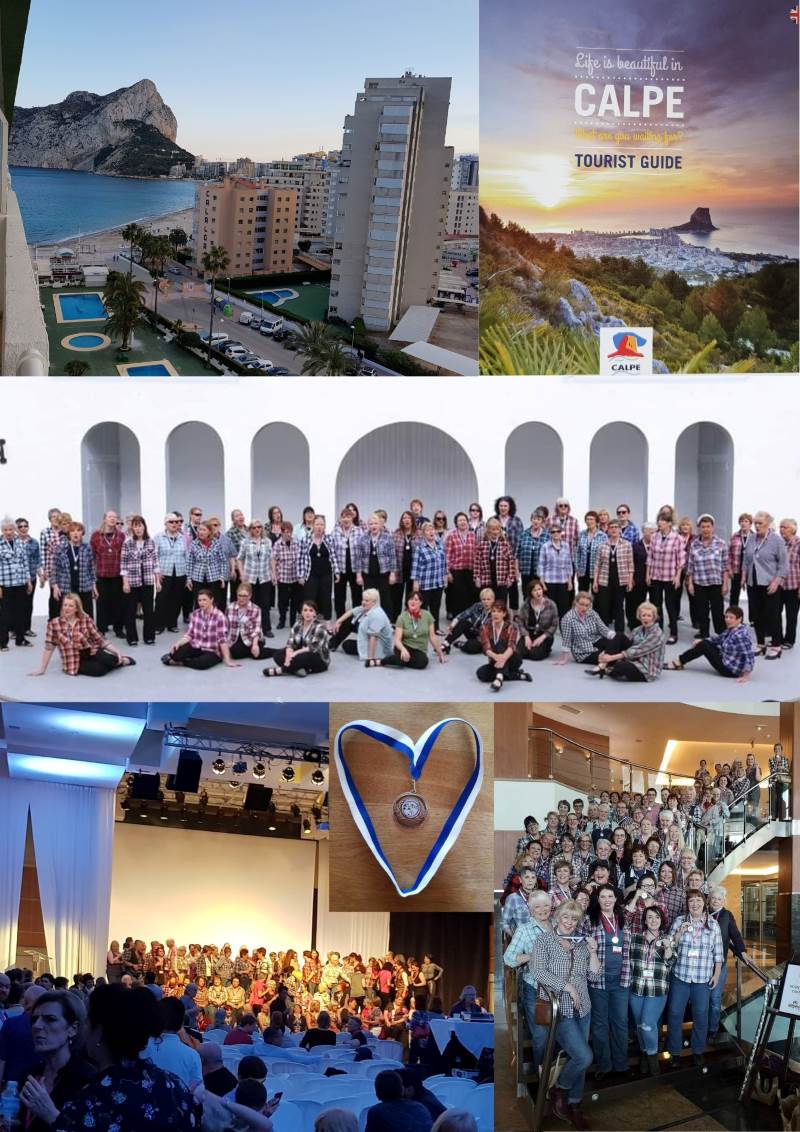 I can't believe it has been 4 years since GEMs trip to Calpe Spain for the SABS International competition.
Back then as a new member of GEM it was my first trip with this lovely chorus. I had heard so much about previous trips and the great adventure and laughs that the group had.
Our package for this competition was Calamity Jane (version 1), later this would evolve into a musical theatre production for LABBS competition, but for now we had a medley of songs based around the film; written by our talented Musical Director at the time, Heather Lane. Choreography of course was added by our one and only Rachael Murphy and we had coaching from Theresa Weatherbee to bring the moves together and create the energy and excitement.
We were all excited as we gathered at East Midlands Airport and of course that meant singing a few songs before departure. GEM never passes up an opportunity to sing in public!
The competition was a first for a few of the Gemmettes, so nerves were showing as we waited for our slot in the competition. Rachael and the music team did a fabulous job of keeping us calm and letting us know there was no pressure, just have fun!
It went in a flash and we all said "can we do it again"? It was a real adrenaline rush, and was certainly going to be a memory I would cherish for ever.
We then all settled in the auditorium to hear the rest of contest, then had a break for some gorgeous Spanish air, before we went back for the results. We couldn't imagine the joy when we were announced as the SILVER medal winners. Everyone jumped out of their seats and were crying and hugging each other. Rachael and Heather went up to collect the trophy before bringing it back to us. We are all told to smile when we sing but I can safely say no prompts were needed on this occasion. I think the smiles lasted for weeks afterward. We were all so proud of each other. This also meant we were featured in the winners show that evening, so our wish to "do it all again" came true.
The evening came so quickly with my first experience of an "afterglow". I was blown away. The whole venue was vibrating with beautiful singing from quartets to full choruses, mingling and singing together. It was a sight and sound which created so much energy and love. I truly got what it is to be part of the Barbershop Family.
Our trip finished off with us putting on a show at the local outdoor amphitheatre in Calpe old town. We couldn't have wished for a more beautiful day. The white backdrop against a deep blue sky was a picture perfect setting, and of course we got to sing again to an audience.
We also had a trip to a local traditional village Altea, again picture perfect and a lovely square to sing to people sitting outside at the restaurants and bars. We even made it into a local guide as there was a photographer who just happened to be there.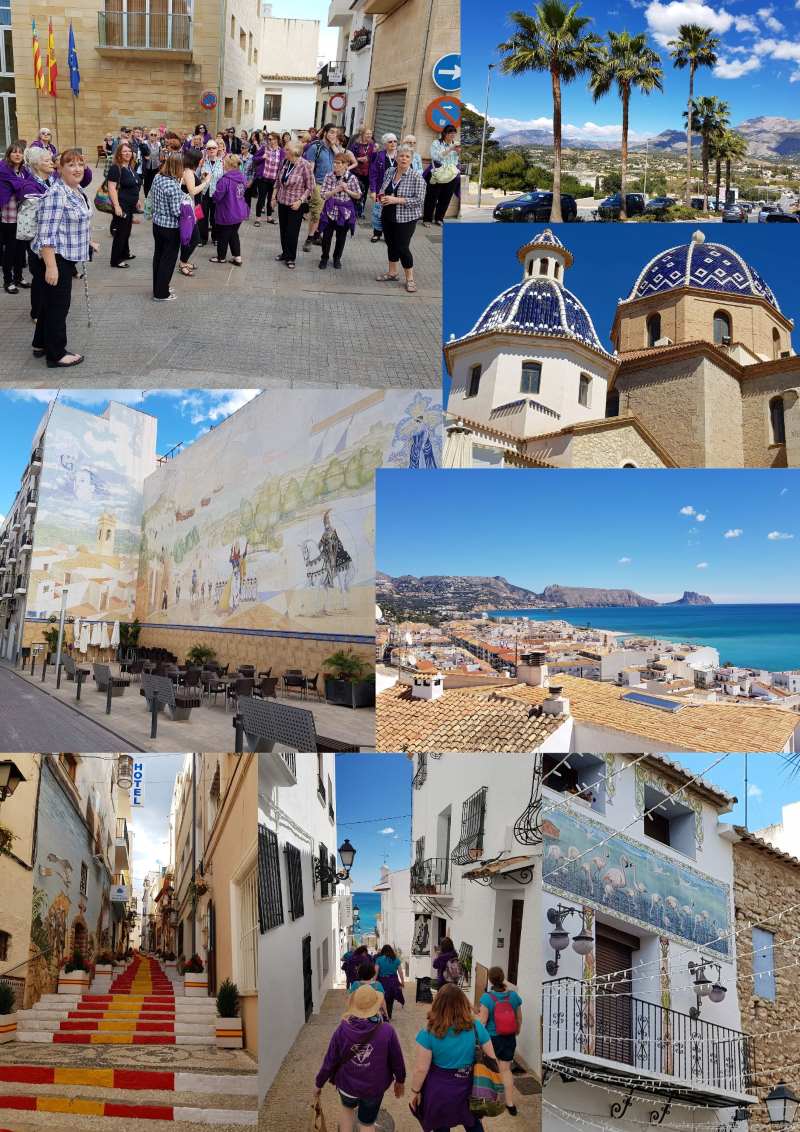 So four years on it is now time to return the trophy, for the next SABS competition which starts on the 14th April 2023. One of our GEMs, Delyth, will be back in Calpe with a mixed chorus and a quartet to return our trophy. We wish everyone passing over the stage good luck and we know they will have a blast.
Gaynor Pawley.